Case study
Medicare - website and systems management Intranet
Medicare is a leading independent specialist in pre-hospital care and event management, providing medical cover and event management for an array of venues, and particularly race courses, across the UK.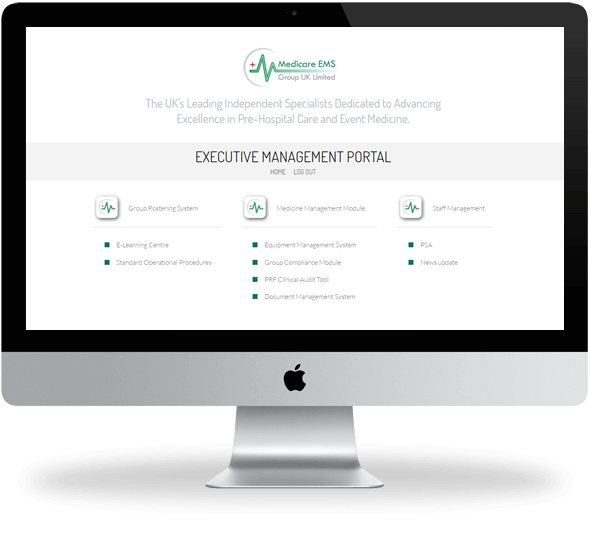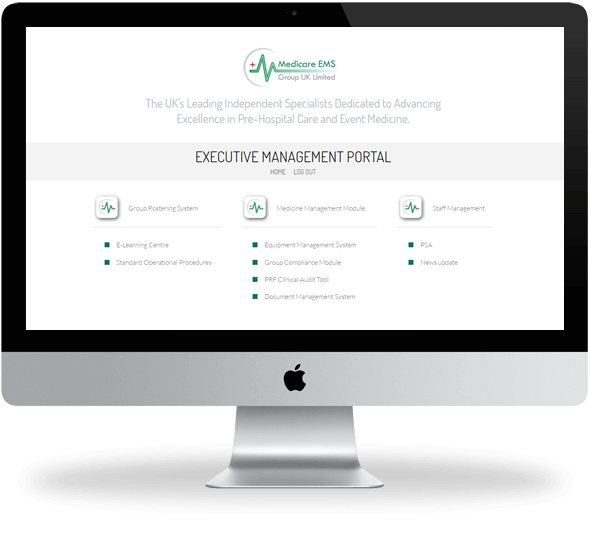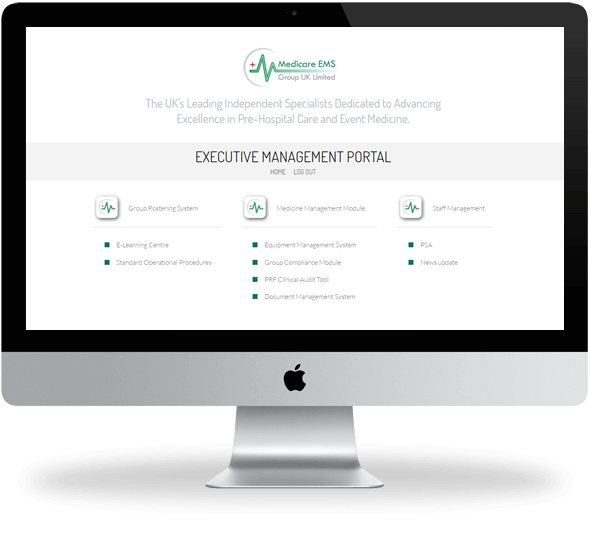 Brief
In addition to redesigning its corporate website, we were asked to build a number of online management systems for Medicare, including a clinical audit tool, a drug and equipment management system and 3 iOS Apps for ambulance inspections, staff interviews and to display Standard Operating Procedures.
Our latest brief was to design and develop a Staff Portal to include an e-learning module, various equipment management systems and a Staff Rostering System to keep track of which events staff are attending.
Services
UX Design
Visual Design
Web Development
Systems Development
Solution
Medicare's Staff Portal is made up of a number of different systems. There is a staff rostering system, a medicine management & equipment management module, a number of e-learning packages, various standard operating procedures, a complaints and serious incidents module and various audit tools and risk registers.
Each module was wireframed, evaluated and signed off before coding began, then carefully integrated into the central Staff Portal from where each is accessed.
The staff rostering system allocates staff to various events and is crucial to ensure that the required number of personnel are in attendance. Automatic emails and SMS reminders are sent to staff before the event and events are colour coded for administrators to allow them to quickly see which are fully covered and which need further attention.
The equipment and drug management system track expiry dates and usage, ensuring a full audit history is available of used, broken and expired drugs.
Risk registers can be used to track corporate and local risks, with actions assigned to individual members of staff.
There are standard operating procedures, which all staff are required to read, alongside a set of e-learing tutorials.
Additional modules are currently in development and we look forward to working with Medicare in the coming years.
Revolution Software has done an amazing job supporting Medicare for years and we wholeheartedly recommend them as a one stop solution. A great team of cutting edge talent with a dedication and passion for web development and software implementation.