Case study
HealthFriends - a social networking site
Working in partnership with medical professionals, we created HealthFriends, a health networking site that helps users better manage their health through making friends, sharing experiences and providing mutual support.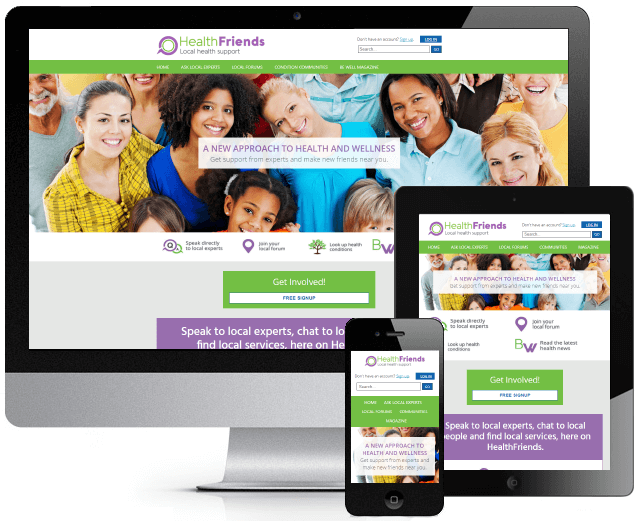 Through its online community, HealthFriends aims to empower patients, to become more informed about their conditions and to better manage their health by making friends with others who have similar health-related interests, sharing their experiences and helping each other.
From patients and carers to health professionals and anyone interested in health-related issues, HealthFriends aims to help users learn from other people's experiences.
Revolution Software, co-founder and co-owner of HealthFriends, developed the site in partnership with a London GP who wanted to find a way for his patients to interact and support each other and it was decided an online community site would be the best way of achieving this.
Online communities of well-educated and knowledgeable patients can play a crucial role in their own treatment and engaged and informed patients should have better health outcomes.
A recent redesign sees the site centring around local communities - initially in the South East - where users can have disucssions with local residents but most notably post questions to local health experts who will provide responses in their professional capacity.
While the key aim of HealthFriends is to connect users, the site also offers a broad range of other features including hundreds of health news stories and articles with new articles content daily.
Having a design & usability company with a proven track record working to develop the site alongside us has helped us to enhance, expand and extend what we're able to offer our patient community.