WordPress CMS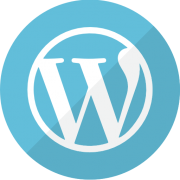 We design and build WordPress websites that look great and work across all devices – desktop, tablets and mobiles. Our sites are beautifully designed, tailored to reflect our clients' brands and business goals, and help our clients reach more customers.
WordPress is a popular choice of platform, with its user-friendly Content Management System, enabling site content to be updates quickly and easily.
Functionality
The many good plug-ins available mean that advanced functionality can be easily added, enabling sites to be customised to your requirements.
User-centric design process
We provide a user-centric design process, ensuring all our sites are designed with the user in mind and are intuitive to use, making our sites more effective and increasing conversions.
Testing and launch
We test at every stage of development to ensure a reliable and quick site and perform user acceptance testing prior to launching of your new site. We can also take care of hosting your site too, enabling you to leave the whole end-to-end process in our capable hands.
On-going support
We provide full training, documentation and support as well as on-going development, so you can rest assured we'll always be there if you need help.