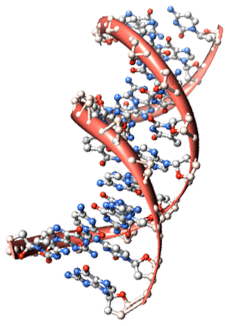 Who we are
We're good - it's in our DNA
We're a close-knit team of passionate and talented developers and designers who have been developing online solutions for clients since 2004 and we're proud of the great design, great technology and great service that we provide.
What makes us different?
We always keep things simple and easy to understand.
We respond quickly to client requirements or changing technologies.
We're flexible in the way we work.
We provide a great service at a reasonable cost.
All development is done in-house - we don't outsource.
All our code is peer reviewed and fully tested.
We really valued the personal service we received. They were always open and honest, suggesting ways in which we might be able to do things better.
They always listened carefully, making sure they understood exactly what it was we needed.
They challenged our thinking and offered alternative solutions if they thought there was a better approach.
Technical capabilities
Clever use of technology is where we make a real difference.
With our experience and expertise, our developers will know what's most appropriate for your particular requirements and how to derive optimum results from the technology we employ.
We make sure our coding and the technology we use are the best, which means the sites we build are quick, reliable, secure and easy to maintain.
All of our code is fully documented, follows Microsoft's own code standards and is peer reviewed to ensure our standards are preserved.
We use automated testing and a staged deployment method for new functionality to ensure reliability. We also build sites and applications in a way that allows us to replace or extend entire sections of a project, without affecting other parts (so your business stays up and running).