We've built a new site for Martin Commercial Properties, the Cheltenham based Chartered Surveyors.
The company was looking for an updated and more dynamic design for their site. We created a new look, with a clean and contemporary feel. We created a video for the home page to highlight the company services, and also added some subtle animation to the page content, such as fading in images. We included Case Studies to illustrate the company's work with their clients as well as redesigning the team and clients page.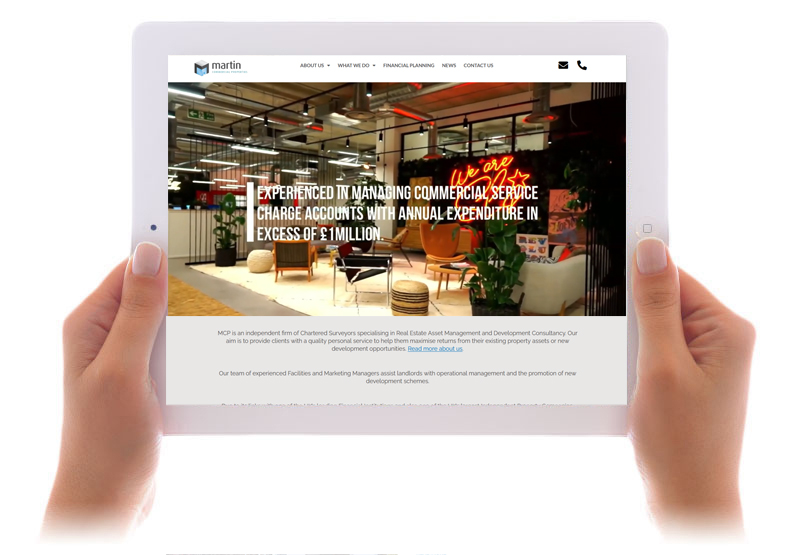 The website is built using WordPress, enabling the company is easily update their site content and is fully responsive for desktop, tablet and mobile display. Visit the site at martincommercialproperties.co.uk.
If you're looking to build a new site or redevelop your existing site, please give Rob Caston a call on 01285 643 496.