C-Coach is an online coaching organisation. They approached us to revamp its existing online coaching system, to refine the user experience and extend the functionality of the system, and also to redesign its website, implementing online subscription payments linking with the coaching system.
We implemented a whole new look and feel for the system, making it responsive for mobile use at the same time. We adjusted the on-boarding and signposting for users to make the whole experience more intuitive and improving user self-reliance. We've also worked on new functionality, such as enabling users to upload and share their own content, ability to support multiple products, keyword searches, ability to tailor the design for individual companies, improving the manager/team overview, and redeveloping the setting of goals.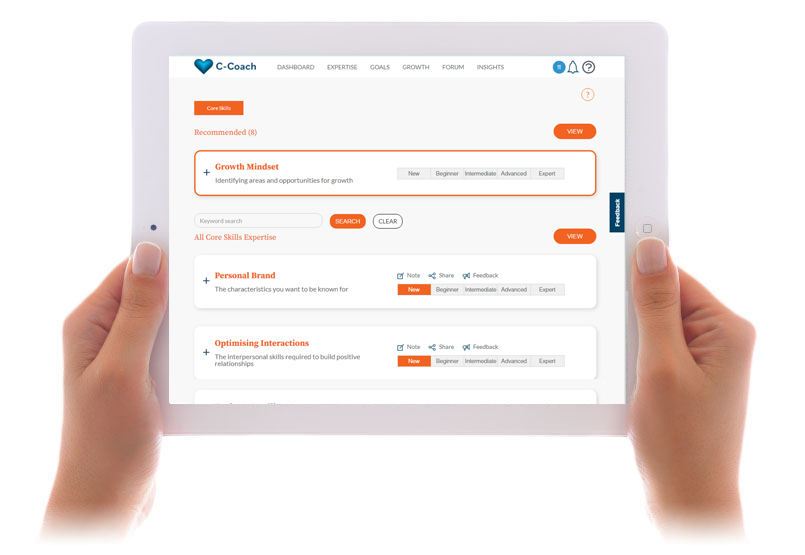 The website is built using WordPress, the Avada theme, and using WooCommerce for the subscription element. We then built an API to feed subscription data from the website to the coaching system, and also HubSpot, automating the process of users signing up and creating new coaching accounts, making for a seamless user experience. Visit the site at c-coach.com.
If you're looking to build a new site or redevelop your existing site, please give Rob Caston a call on 01285 643 496.