We're lucky to work with lots of lovely, friendly clients across many different sectors on interesting and exciting projects.
We enjoy what we do and it's nice to know our clients appreciate what we do for them too!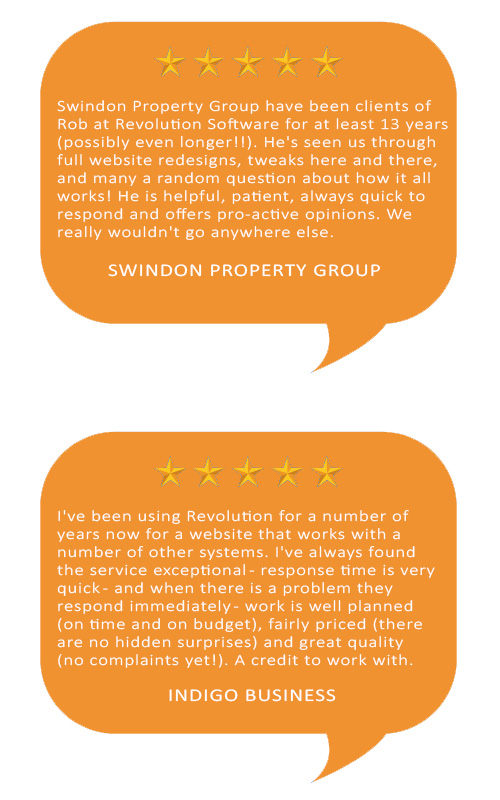 If you're looking for a professional, friendly and responsive service from a web development agency, for your next project or to manage your existing site, please give Rob Caston a call on 01285 643 496.