For the last few years, we've worked with the Swindon Health and Wellbeing Board to publish their Joint Strategic Needs Assessment (JSNA). As part of this on-going project, we have built a CMS driven website and each year produce a series of Infographics to highlight the main health observations and requirements for the area.
Following on from this work, we were contacted by Slough Borough Council to help them with their JSNA project and to produce similar Infographics. This resulted in us producing a series of Photoshop produced PDF and JPG infographics for use by the council.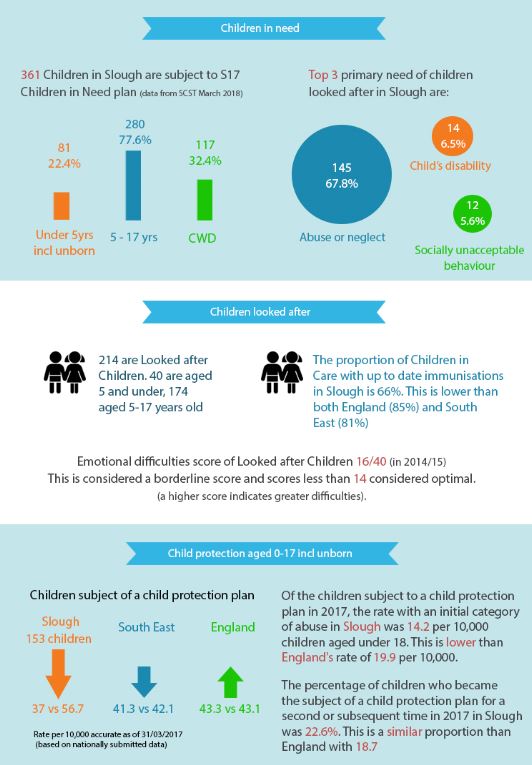 We're not just a software development agency! For any graphic or design requirements, please call Rob Caston on 01285 643 496.