Case study
Research Councils - a range of interactive iPad apps
BBSRC is one of the UK Research Councils, working on the Global Food Security Programme.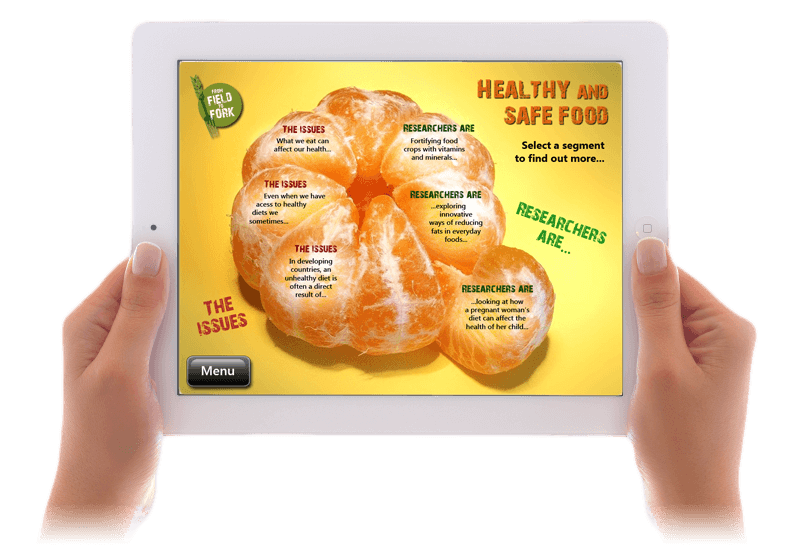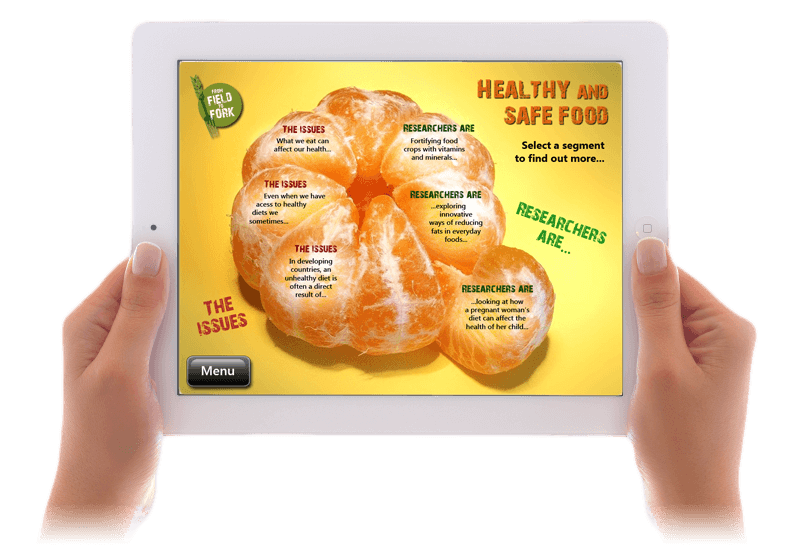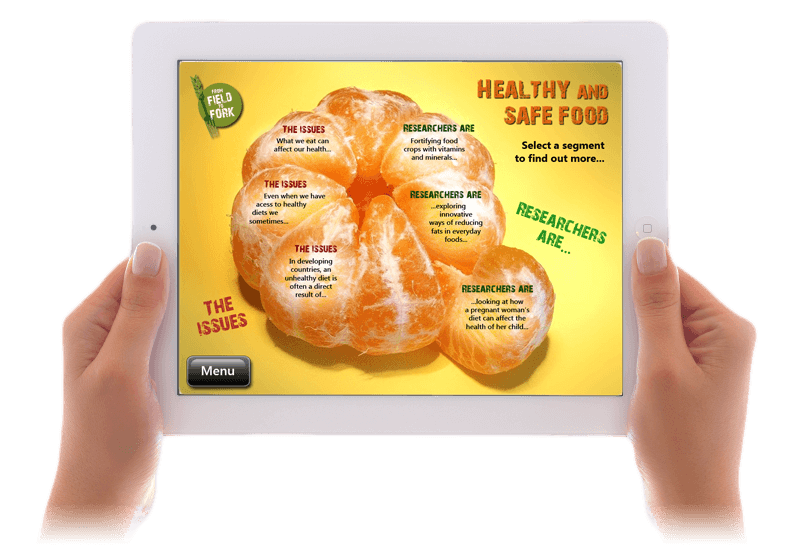 Brief
We were asked to create a range of interactive iPad applications to help engage and educate the general public at a series of exhibitions and shows around the country.
Services
Visual Design
UX Design
Mobile App Development
Solution
A good and engaging user interface was critical to the success of the applications and so we began our work by testing paper prototypes of potential interfaces with real users to get a feel for how they would want apps of this type to work.
Being able to take advantage of the high-resolution display and large touch-screen interface allowed us to produce visually-striking and engaging apps that received good feedback from the public and from the client.
See one of the apps in action on the Global Food Security website.
We have since worked with other parts of the Research Councils on other projects, including website audits, development and Apps.
From our initial meeting with Revolution Software they understood exactly what it was we needed to achieve and very quickly developed some incredibly good iPad Apps.