Tenant Screening provides a credit and background checking service for landlords. Their system enables landlords and tenants to enter their details and complete applications online. However, the system was not mobile friendly, creating a significant barrier for users.  The company approached us to redesign the user interface and implement a responsive, mobile design.
We worked with Tenant Screening to understand the user journey and their requirements, developing a series of wireframes and designs such as the mobile designs below.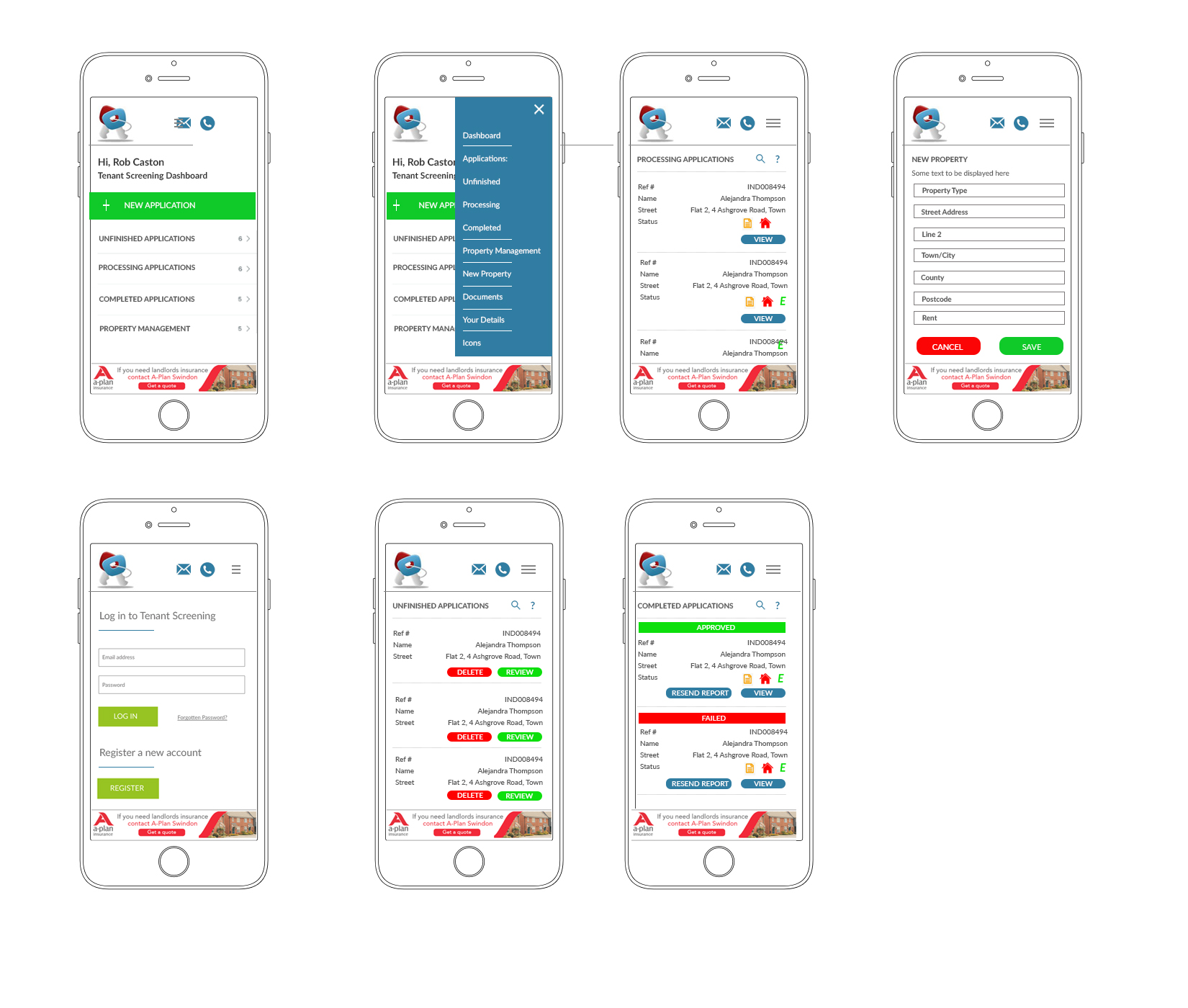 We designed a new Dashboard, with clear signposting to user applications, and their status. For both mobile and desktop, a new and intuitive navigation structure was introduced to make the system simpler to use.
If you're looking to redesign or redevelop your existing site, please give Rob Caston a call on 01285 643 496.