CineArk provides state-of-the-art equipment, available to hire for productions and freelancers in the film & television industries.
Cineark required a site to cover all their services, to provide a hire shop for their kit and a site with an easy to use admin system so they could manage the site themselves, including updating content, designing and adding more pages and for managing kit orders.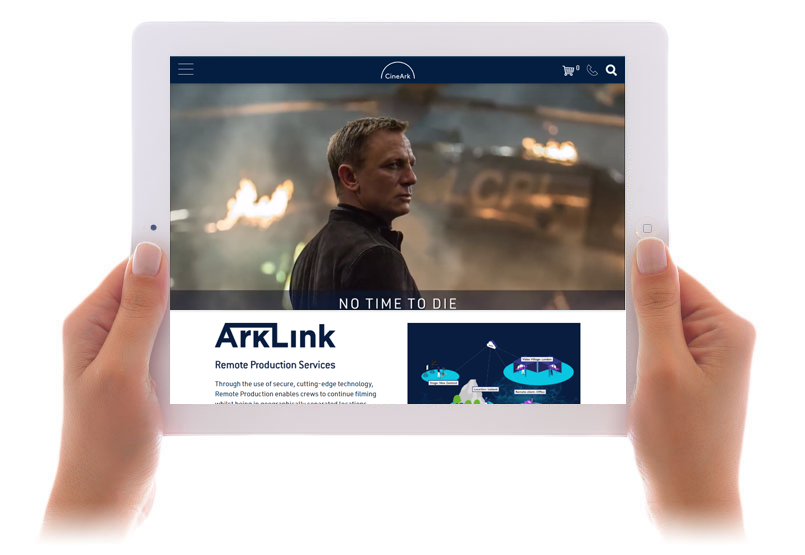 Working with their in-house designer, we implemented a new look and feel for the site along with updated copy and messaging.
The site is built using WordPress, with the addition of Divi, an easy to use visual editor which enables our client to easily add new pages to the site.
The listing of hire products was more challenging. Cineark didn't want online purchasing or payments, so we've used WooCommerce to manage the listing of hire products, but modified it to ensure no prices are displayed. Instead we've used YITH's Request a Quote plug-in so users can add products to a cart and request a bespoke quote, enabling Cineark to check availability of equipment and to discuss an order with a user.
Cineark also wanted a cable shop – this list a number of cables, all of which can then be customised with different connectors, lengths, colours etc. For this we used YITH's Product Add-On plug-in, which again works with the Request a Quote plug-in, and has a simple admin interface for managing products.
View the site at cineark.net.
If you're looking to build a new site or redevelop your existing site, please give Rob Caston a call on 01285 643 496.