Scare'm specialises in self-launching bird-scaring kites, designed to keep birds off crops and away from buildings and boats.
Working with their in-house designer, we implemented a new look and feel for the site along with updated copy and messaging. The site is built using WordPress with a WooCommerce online shop, that we've now also integrated with Xero.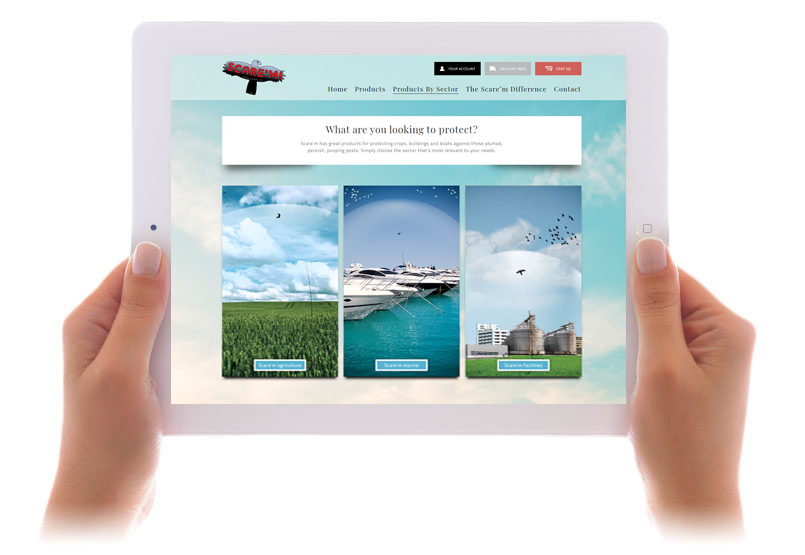 View the site at scarem.com.
If you're looking to build a new site or redevelop your existing site, please give Rob Caston a call on 01285 643 496.