In conjunction with a local entrepreneur, we've launched OnePoundVote.com. With all the current chaos surrounding Brexit, we wanted to build an impartial site, where members of the public could have their say on key Brexit issues, and make MPs listen.
The site support good causes and charities.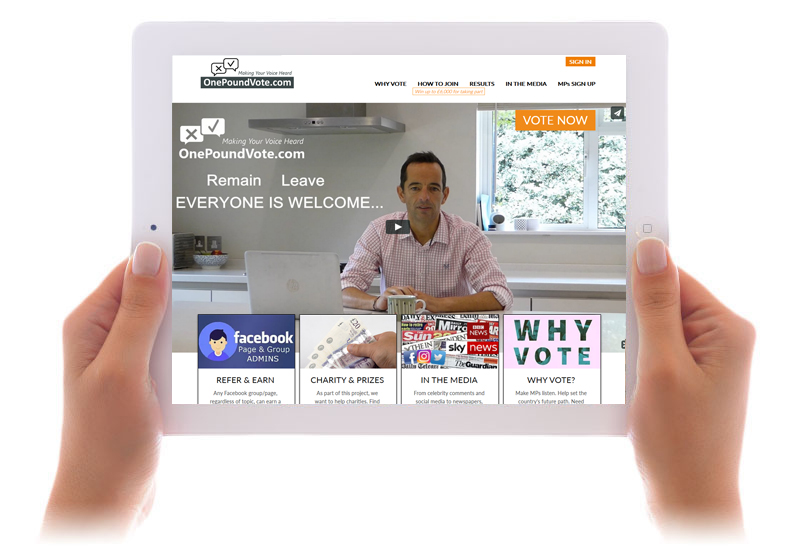 Functionality built into the site includes user registration, PayPal payments, ability to vote on a number of questions, the ability for users to share unique referral URLs on social media – the site tracks referrals and subsequently rewards users.
The site includes a database of MPs and MEPs, enabling them to sign up, to nomimate a community project to benefit from their use of the site and demonstrates that they're listen to their constituents.
The site tracks and displays aggregate voting data, enabling anyone to see the true nature of people's opinions.
Visit the site at onepoundvote.com.
If you're looking to build a new site or redevelop your existing site, please give Rob Caston a call on 01285 643 496.