Davturn produces precision machined CNC components using state of the art technology. The components it produces are used in aerospace, the auto industry and construction.
We have been working with Mark and Matt at Davturn to redesign their website to better reflect their services, such as increased machine capacity and capability and to make the site mobile friendly.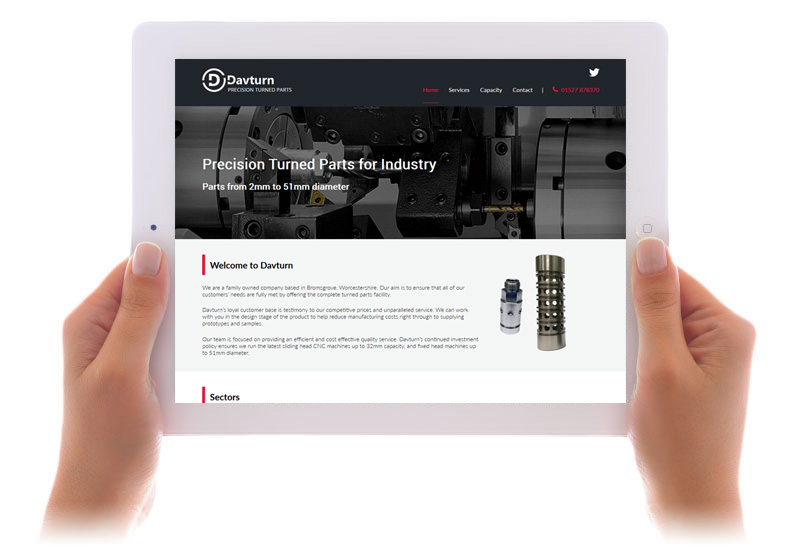 The company had recently redesigned its logo, so this helped to guide the new look and feel, using black and red, with red accents to highlight areas within the site. The site highlights the company's capacity, which determines what type and size of components it can produce, so we included a page to list the capability of each machine type that Davturn has, as well as images of the range of components the company produces.
This is a relatively small site, but one that very much does what it says on the tin with a high quality feel and a good visual impact!
If you're looking to build a new site or redevelop your existing site, please give Rob Caston a call on 01285 643 496.