Mulberry Investigations are expert private investigators.
As a new company, Mulberry approached us to create their brand style and develop a website for their new agency that was different in tone, look and feel from other private investigations companies who mostly portray a clicked look of a magnifying glass and deerstalker!! Our goal was to produce something different, that portrayed a calm but professional feel, and that appealed to their female target demographic. We choose colours with a muted, country feel and a clear, crisp font style while the logo was designed to be simple but professional.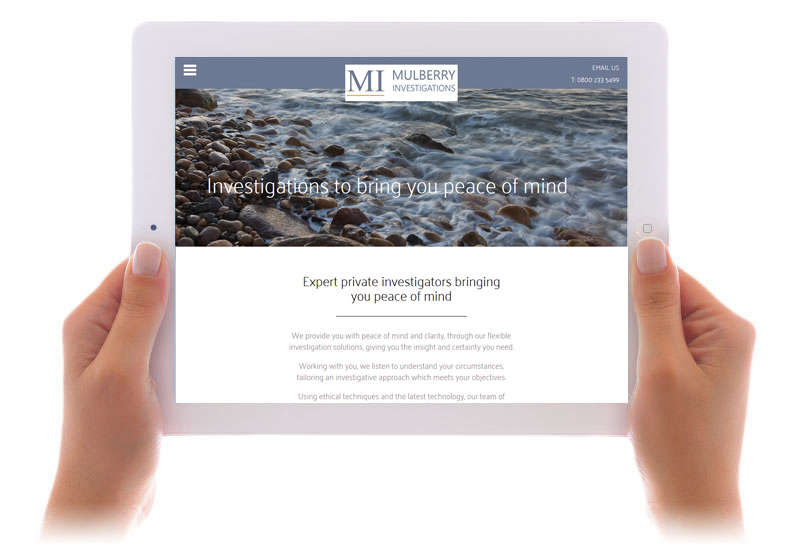 The site itself is features a series of calm, neutral images – there's no place for detectives hiding in hedges! There's a contact form and testimonials from clients, along with helpful news articles and a series of geographically targeted pages designed for search engines, such as Private Investigator Surrey, Private Investigator Gloucestershire and Private Investigator Buckinghamshire.
If you're looking to build a new site or redevelop your existing site, please give Rob Caston a call on 01285 643 496.