Rookery Software provides configuration management and governance software for Oracle's E-Business Suite systems.
Rookery approached us to redesign and redevelop their existing website, to help them better promote their services, but also to provide a comprehensive client portal, where clients can download latest software versions, watch webinars and along with other training material. For Rookery, the portal we build enables them to manage both client and trial users, with automated contract expirations. Rookery also has full access to upload files, create new folders and delete content as required. The whole site is managed with a bespoke ASP.NET CMS.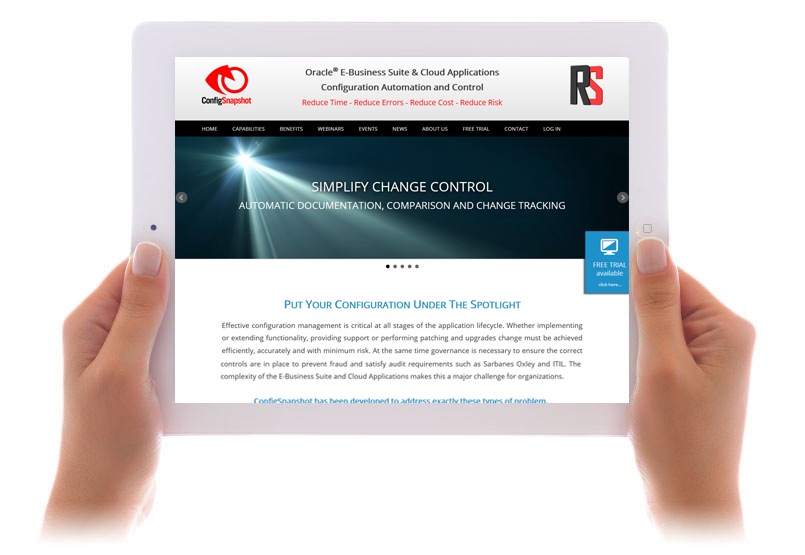 If you're looking to redevelop your site, please give Rob Caston a call on 01285 643 496.