We've worked with Rugbytots for over 12 years, developing their online booking website and franchise management system. We have created versions of the system for 16 countries, recently building and launching their latest country site for Japan. This is English-language site is the initial version site for Japan, with a Japanese language version to follow.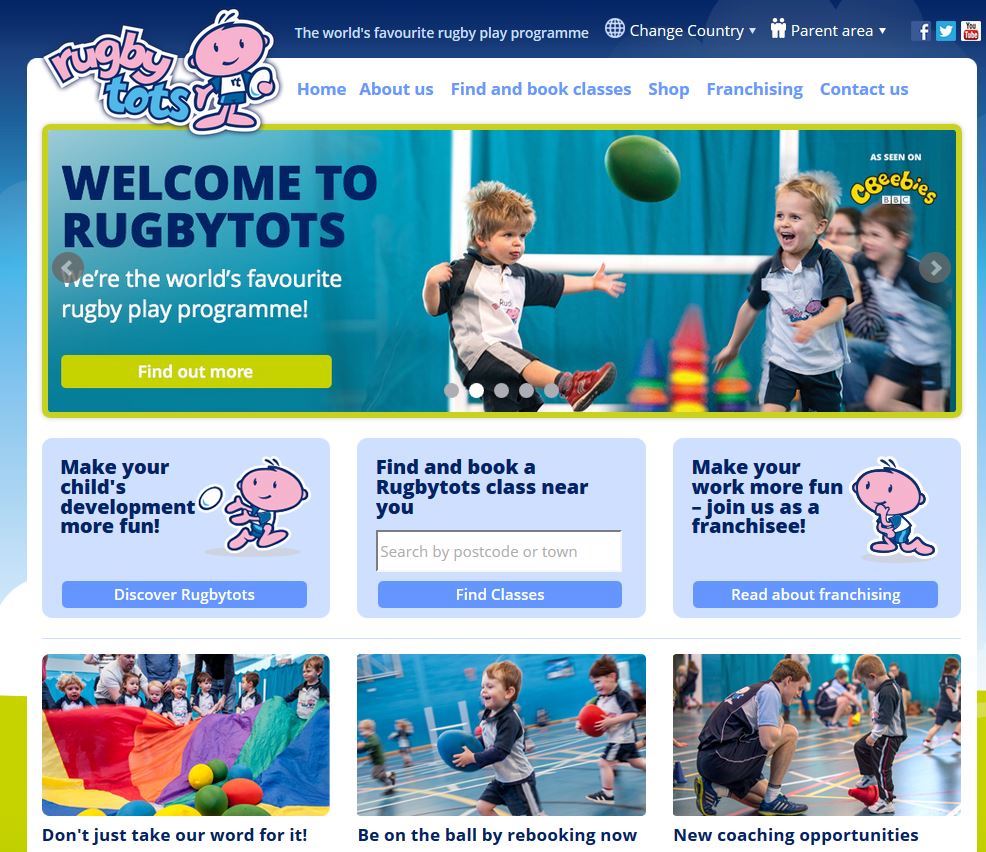 As with all Rugbytots' site, the public facing site enables users to search for classes and then register and book their children for a relevant class or to register on a waiting list, paying online via an integrated PayPal solution. Parents can access class calenders, check their child's progress and buy merchandise online.
The backend enables franchisees to fully manage their classes, waiting lists, taster sessions, payments, communicate with their parents via email and SMS, add notes for children's progress amongst other things. There is also access for coaches, to view attendance registers and small touches such as highlighting any children attending a class for the first time, so they can be welcomed.
We have a great deal of experience in developing large-scale, complex online systems – if you would like to know more, please call Rob Caston on 01285 643 496.