We've just launched a new website for Severn Furnishing.
Severn Furnishing is a specialist supplier of office furniture, including desks, tables, reception area furniture etc, as well as a specialist provider of back care chairs.
Severn wanted a simple site, with concise content and large images, that they could manage themselves. Severn also wanted to incorporate its existing separate site for its back care chair business.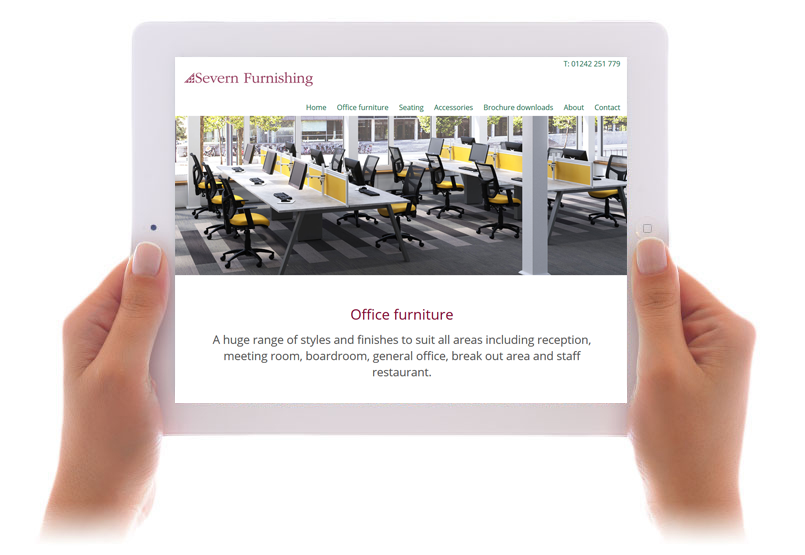 We designed the site around the main product areas, with sub-pages for users to view details of specific products as required. A separate section was built for back care chairs displaying the service and products on offer. The site also includes interactive, click-through product brochures and is fully responsive for mobile devices.
The site is managed by WordPress making it easy for Severn to update any of the site content.