We have launched 'Mending Minds', a bespoke patient management for system for Smart rTMS.
Smart rTMS is a provider of non-invasive treatment for depression and addiction, using magnetic stimulation.
Smart rTMS approached us to develop a system where patients could securely and easily complete a series of medical forms related to their specific condition. If accepted for treatment, the system then needed to provide a workflow process to track and record the patient's treatment progress.
We worked with Smart rTMS to develop the architecture of the system, building and refining wireframes of the required pages. We were then able to build a bespoke ASP.NET solution tailored to their exact needs.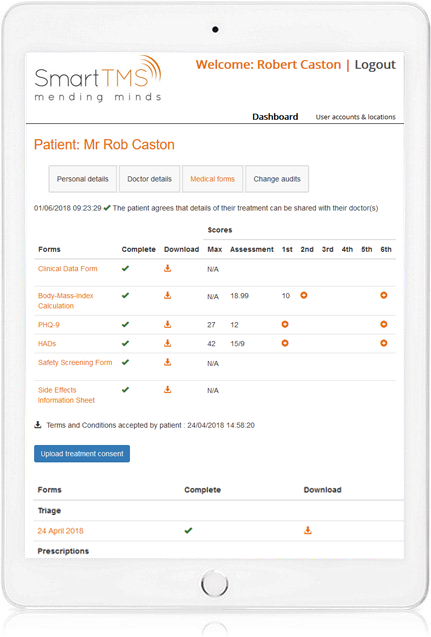 Some of the features of the system include automated notifications to Smart rTMS when a patient has completed their medical forms, at which point the patient enters the system's triage process. Once accepted for treatment, clinicians can add treatment logs, prescriptions, other notes and upload patient records. Where relevant, patient scores are calculated and displayed, indicating the effectiveness of treatment. A Dashboard gives Smart rTMS staff an overview of all patients and their status. For Duty of Care purposes, there are automatic notifications of any patient reporting suicidal tendencies so that rTMS staff can respond appropriately.
If you are looking for a bespoke system to improve your workflow process, then please get in touch with Rob Caston, on 01285 643 496.