We've just launched a new landing page for Sarah and Emeline, the two wonderful potters at The Duntisbourne Studio.
Sarah and Emeline are two independent potters who work side by side out of a studio in the Cotswolds. They hand make contemporary tableware from stoneware and porcelain and their inspiration comes from the beautiful natural surroundings and love of simple usable design.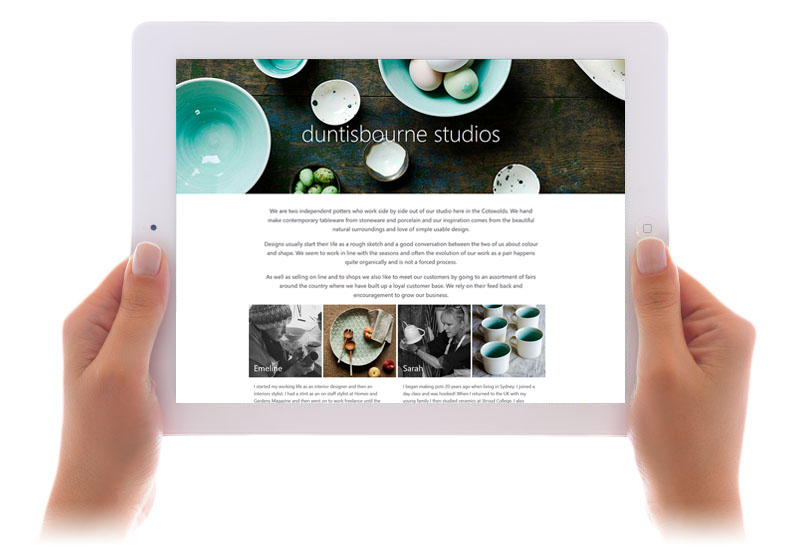 The page design offers a contemporary feel, and is image focused, to show off the wonderful work Sarah and Emeline produce.
The site can be viewed at The Duntisbourne Studio.
If you're interested in knowing more, or need to redesign your existing website, please call Rob Caston on 01285 643 496.