We've teamed up with Swiftbiz to develop a new app to promote independent businesses, called Find Locally.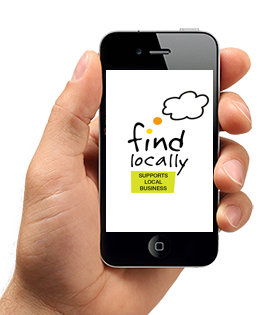 In recent years, we've seen lots of independents disappearing from our local communities, losing what's unique about our communities. Whilst large businesses are well served with apps and marketing channels, until now there's been very little to help local traders. The Find Locally app is designed specifically to promote local businesses, helping consumers discover local, independent businesses and enabling those local businesses to communicate with those consumers.
The initial screen lists all businesses by distance from the user's current location. Users can filter the results by category eg to view all hotels. Clicking on a listing will display full business details, with images, contact details and a map. Users can also view businesses in other locations eg if you're planning a weekend away, you migth want to see what is available in that area before you travel.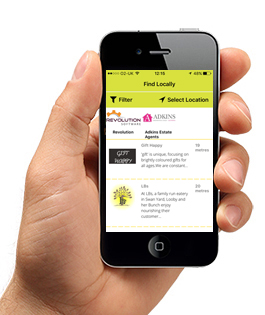 Businesses can display special offers, can be listed as a featured business  to give them grrater prominence, and can also send push notifications to users, to proactively advertise their services.
The app also lists local events, making it more relevant to users and encouraging them to return.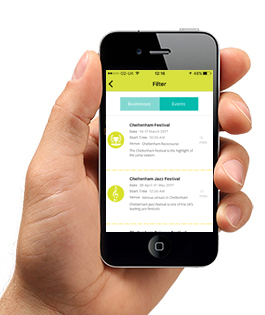 The app is available in the AppStore and on Google Play so we're looking forward to 2017 and what will be an interesting year for local independent traders!
If you're interested in listing your local business on Find Locally, please call Rob Caston on 01285 643 496.