Viewpoint helps give a voice to young people in care with local authorities in the UK, Canada, Australia, USA and South Africa. We've worked with Viewpoint for a number of years, developing a series of apps for use by children. The brief for the latest app was to develop a simple mechanism for children to access information from the existing Viewpoint Portal.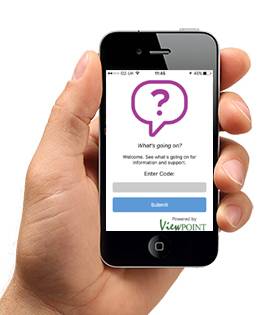 The information accessed isn't confidential so security was not a big issue. However, to ensure a child is directed to information specifically related to their location, they're asked to enter a short code on the app – this code is automatically generated when a page is created and each page is related to a local authority, hence we can deliver the relevant content for each child.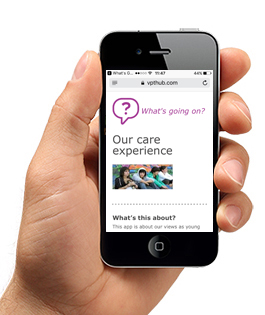 Once the code is entered, a child is taken to the content that is relevant to them. All quite simple, but very effective – mobile phones are the primary method of accessing data for young people, so what better way to ensure children in care have full access to information relevant to them!
If you're interested in developing an app for your business, please call Rob Caston on 01285 643 496.