We're continuing the international rollout of the new Rugbytots website and franchisee management system.
The latest country to go live is Switzerland with a dual-language site for French and Italian speakers.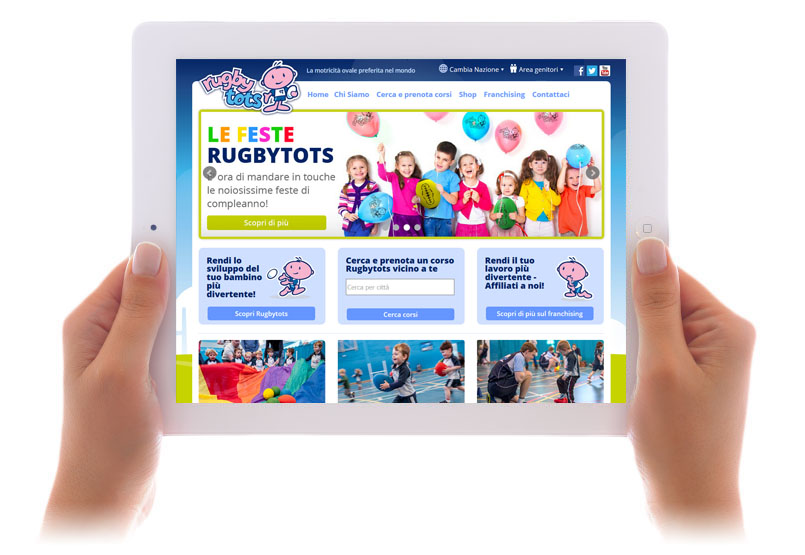 Online payments are processed via an integrated PayPal deployment and of course the system includes the whole franchisee management suite that we have developed for the management of classes, enrolments, payments, merchandising etc.
Visit the Italian version of the site at https://it.rugbytots.ch/.