We've been working on the design and build of a new site for Clear B2B.
Clear B2B is a B2B marketing communications agency that we have partnered with for many years. The aim of the new site was to offer a visually stunning and memorable site, that clearly explains the benefits of working with Clear B2B.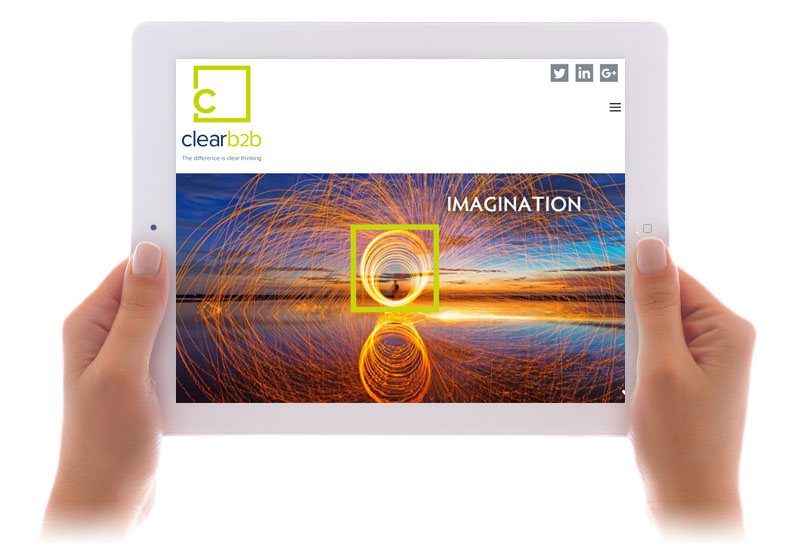 The site features some advanced HTML5 slideshow animations on the home page along with hybrid parallax scroll effect. HTML5 was used for the slideshow instead of video to give a much higher quality finish, enables the slideshow to be randonmly ordered and also gives greater flexibility for change than video would offer. Crucially, HTML5 displays on mobile devices without overloading bandwidth.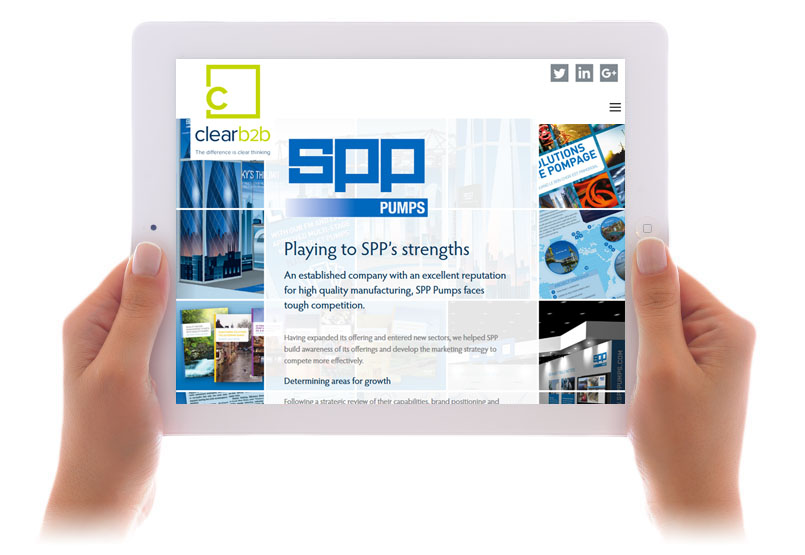 Animations are used throughout the site in a more subtle way, to give the site some life and to make it memorable. The whole site is responsive, working across desktops, tablets and smartphones – on some pages images appearing as large background images on a desktop appear as smaller header images on mobile.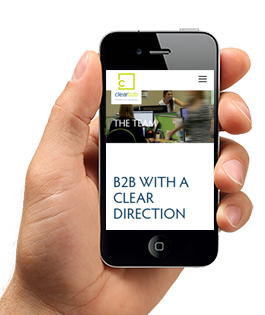 Visit the site at www.clearb2b.com.